---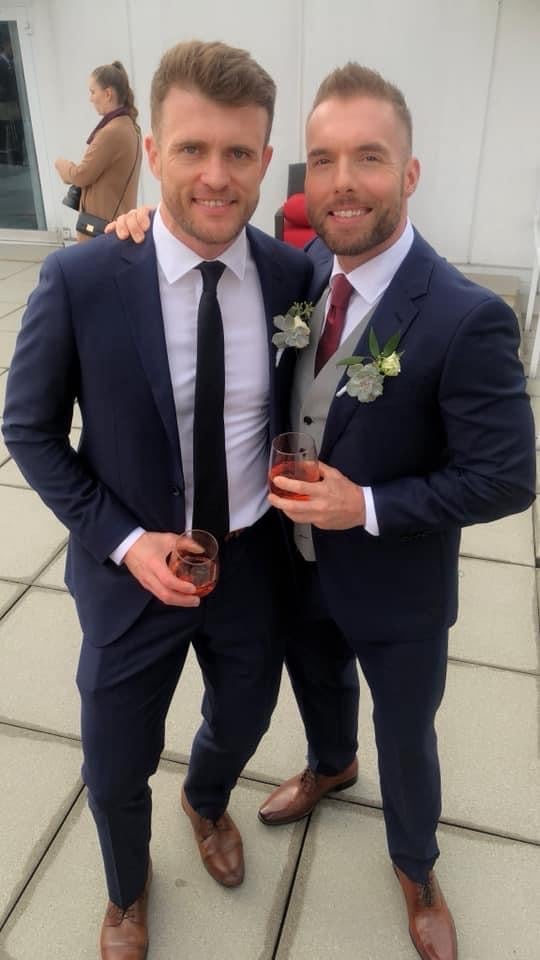 Leslie went above and beyond in helping me obtain a property within my short timeframe. During the process Leslie communicated all information promptly, honestly and openly with me.
I really saw the value of a Realtor when it came to getting my offer accepted and the details of the sale agreed upon. Leslie throughly investigated and researched the property and looked into every query I had. I could not have been happier with her and she gave me the confidence in the property to go through with my first home purchase. I'm thrilled to be in my new home which I love.

---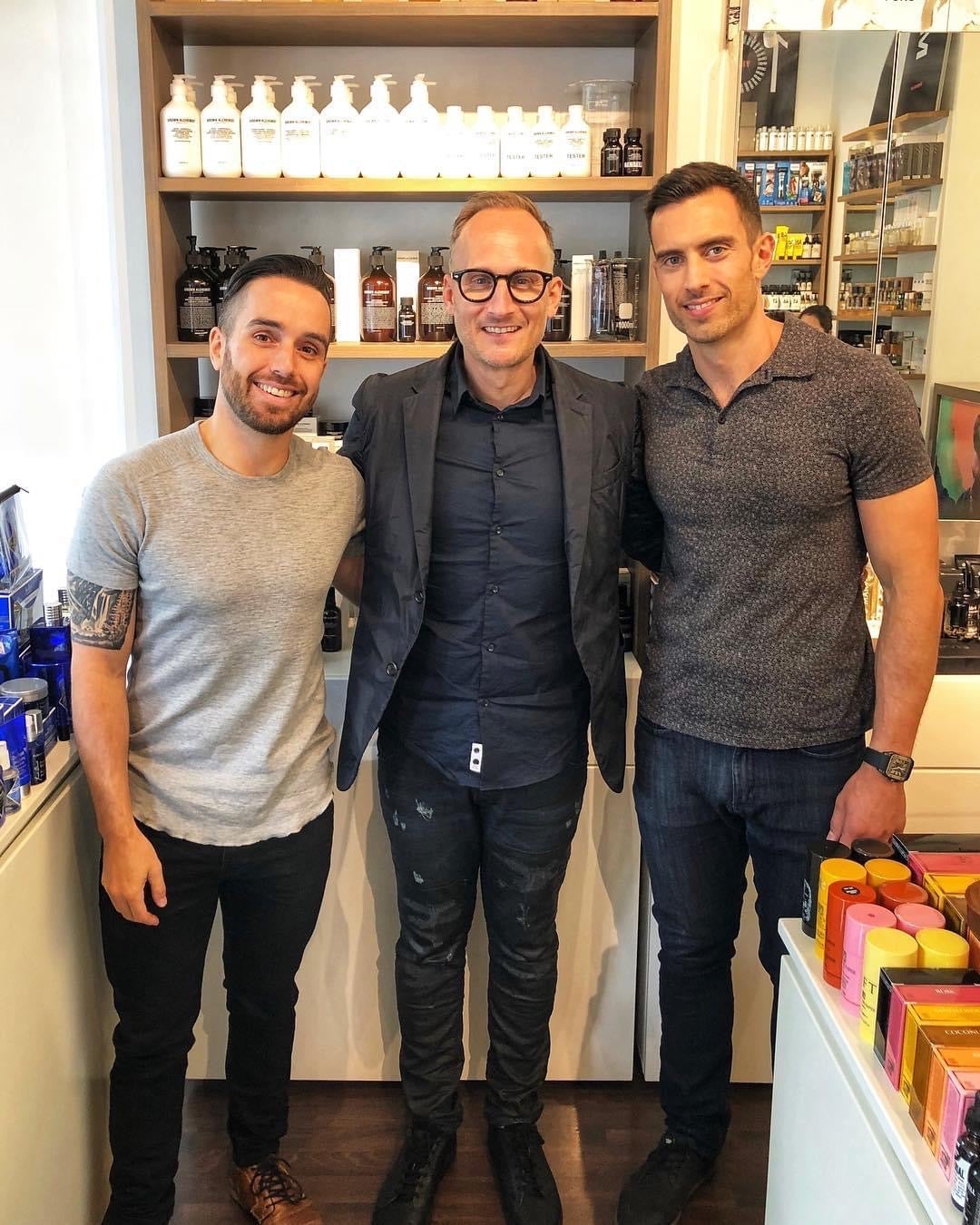 Leslie was excellent in helping us sell our first home. With your extensive knowledge, experience and professionalism, we knew we were in good hands.
Leslie took it to another level when she helped us make the sale, subject removal, and move out date in a matter of days due to the chaos of COVID-19. We are very grateful and would definitely recommend her.
Patrick Levesque & Jamie Beuthin
---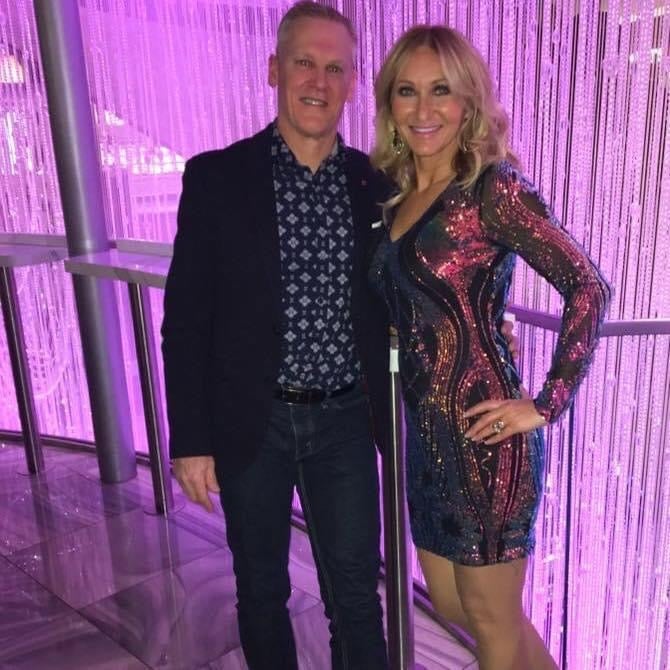 Leslie is truly a professional. She's honest, trust worthy and hard working. She helped us find a property for our parents and went beyond the call of duty. She even helped organize their moving day, as we were out of the country. It makes a big difference using an experience realtor like her as she knows how to negotiate to get the best deal.

She is also detail oriented and excellent at reviewing all the necessary documents during the transaction process. Leslie's been working on the north shore for many years and knows the market inside out. Her advice, expertise and knowledge is invaluable. She's also an amazing person.

---
19 Years ago, I was introduced to Leslie when she was canvassing my neighborhood.  Twice a year over this period of time, she called me to update me on the market. Her positive attitude and tenacity prompted me to ask her to represent me with the sale of my home in 2019. 
Within a few days, Leslie presented me with 6 offers and my home sold over asking in a Buyers market.  I am more than satisfied with the results. 

---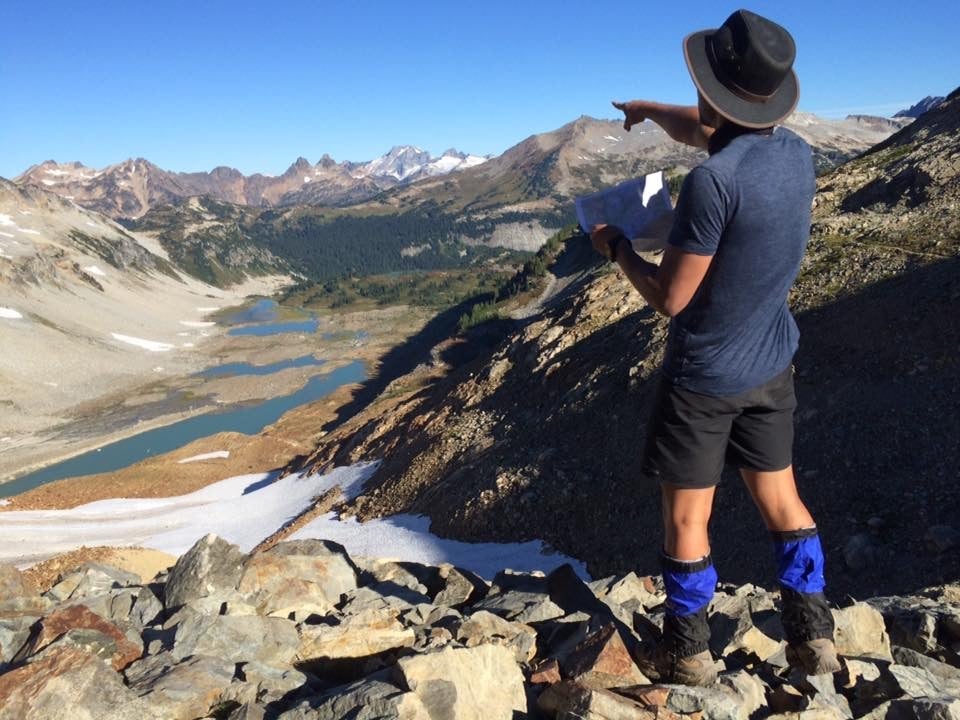 My partner and I asked Leslie to represent us in a home purchase this month. She is an honest, trustworthy, understanding and very skilled Real Estate Agent. She helped us get out dream home under asking and was supportive throughout the entire search process.
---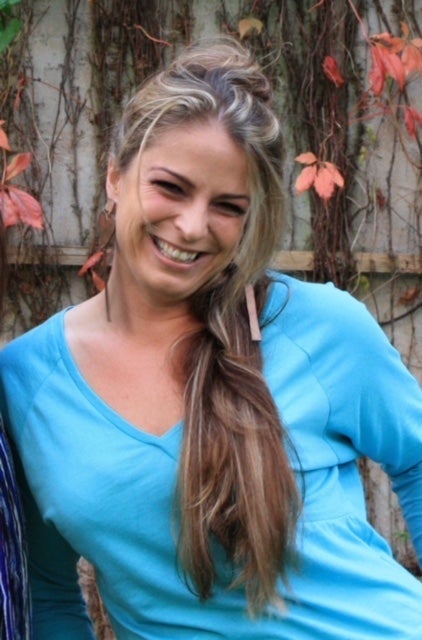 Almost 15 years ago, Leslie was referred to me by another realtor as I wanted to sell my home on the North Shore. It was a truly delightful experience, she patiently guided and advised me through the entire process and it was sold within 10 days! I recently had the pleasure of using Leslie again to purchase our 'Dream Property'. Once again, Leslie proved to be a valuable asset, her experience and negotiating skills proving invaluable in a multi-offer situation as buying or selling can be highly emotional and stressful. Leslie is always professional, calm and willing to lend support with her wealth of real estate knowledge. I highly recommend giving her a call.
---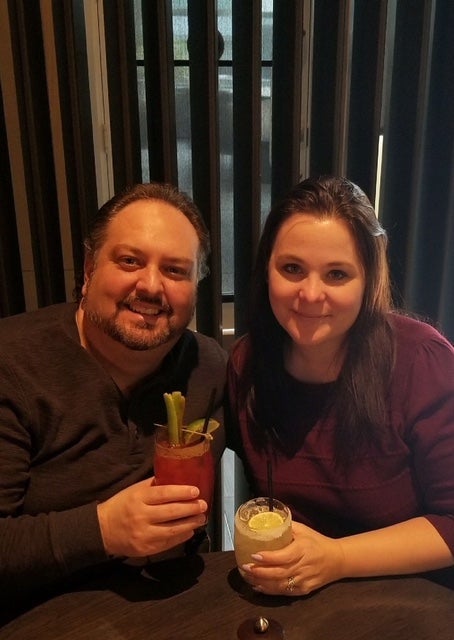 Friends of ours recommended Leslie to us when we were looking for a realtor. Being new to the North Shore we never realized how valuable her knowledge of the various neighborhoods would become. Leslie knew the North Shore so well and helped answer questions we didn't even know we would have. Leslie was able to quickly understand what we were looking for. Being a sellers market it was easy to get frustrated, but Leslie kept us calm and confident that we would get the right one for us, in our price range. 
When we finally found the one we wanted she helped negotiate a great price. From the first day we met Leslie she treated us like friends she had known for years. We developed such a quick relationship with her and valued her honesty and opinions. She is extremely friendly and professional and very easy to work with. We could not have chosen a better realtor to work with. Thank you so much for your hard work and endless information gathering for us.
Jennifer and Dylan Tetrault
---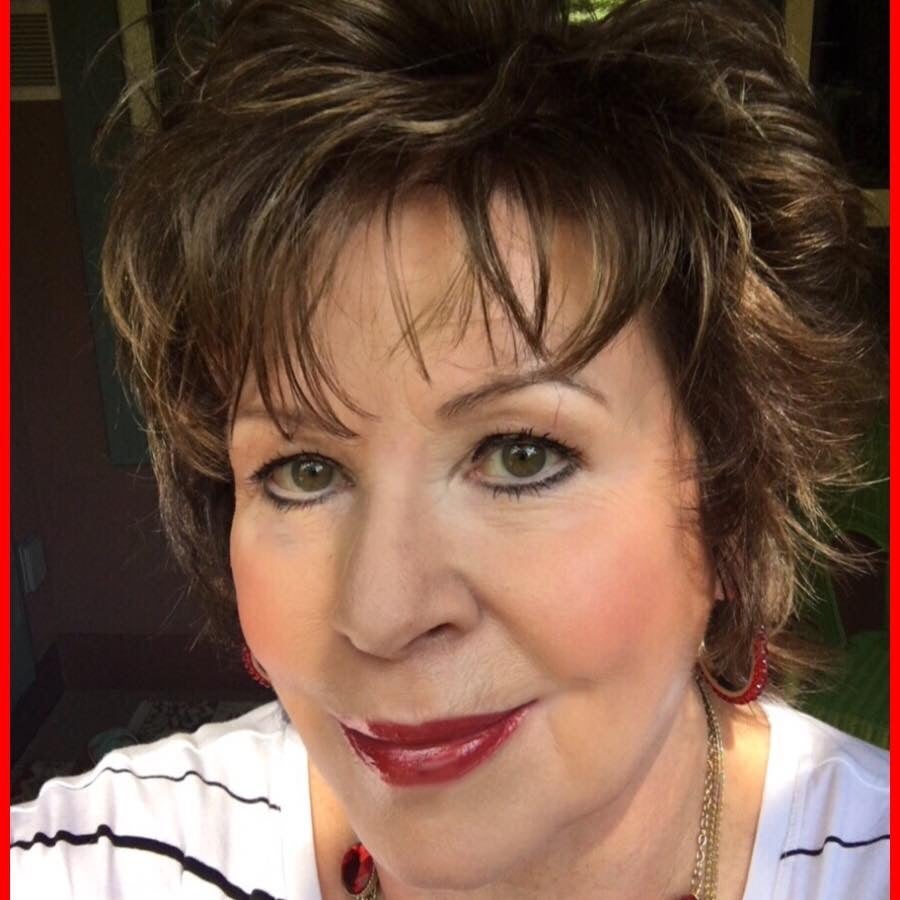 I have found my selling/purchasing real estate experience with Leslie to be very rewarding. She is excellent & experienced, familiar with North & West Vancouver, & beyond. She is quick & direct in applying that experience, & in my many dealings with her, everything has turned out well for me. I highly recommend her services, as she will be your BEST CHOICE as realtor!
---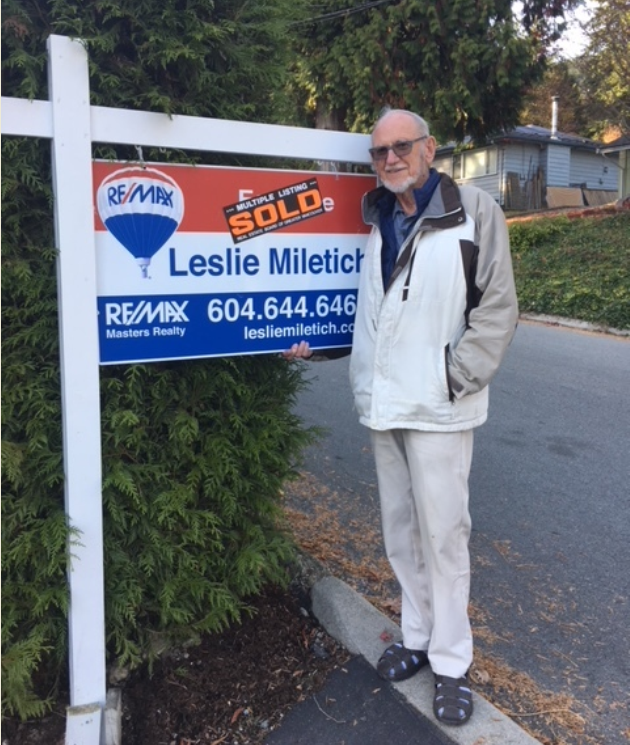 I am selling my house. I need an agent, so finding one is my next task. Agents are all nice people with reasonable records so how does one choose? I guess it has to be a good feeling for a complete stranger - and that's what we had with Leslie Miletich of RE/MAX Masters Realty. 
She helped us put everything together and made the perfect sale. We are very happy with the outcome.
---
Leslie has been working with my family since the early 2000's when we first moved to Canada. Leslie's personality is quintisenessial west coast, which translates over into how she runs her business. Leslie is friendly/personable, efficient and professional in every way. 
Leslie makes you feel like her most important client and top priority at all times. We appreciated her clarity and knowledge on the market, as well as her understanding of our needs and wants. Even if they weren't the easy option, Leslie finds a way to make it work for you and reassures you all the way. The best thing about Leslie is you never feel pushed in any direction, but you feel guided and listened to. I didn't think the outcome we wanted was possible in this market, but Leslie made it happen. We are thrilled with the experience we had with Leslie miletich, and couldn't be happier!
---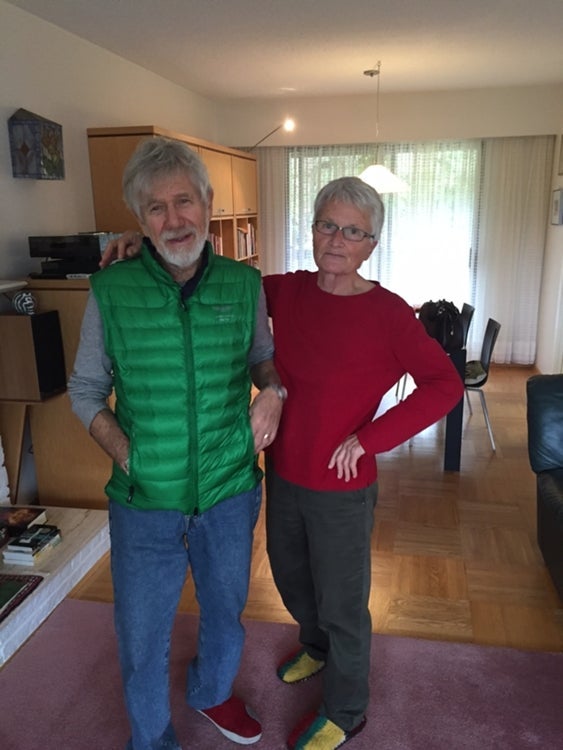 We have bought and sold six times over the course of many years and I have never been this satisfied with the outcome in buying and selling real estate. So much so, we have already referred Leslie to everyone we personally know who is thinking of a move. 
Leslie is professional, down to earth and excellent communicator. She is also trustworthy, punctual and a great listener. My husband and I highly recommend her.
Erika & Udo Jansen
105 Bonnymuir drive
West Vancouver
---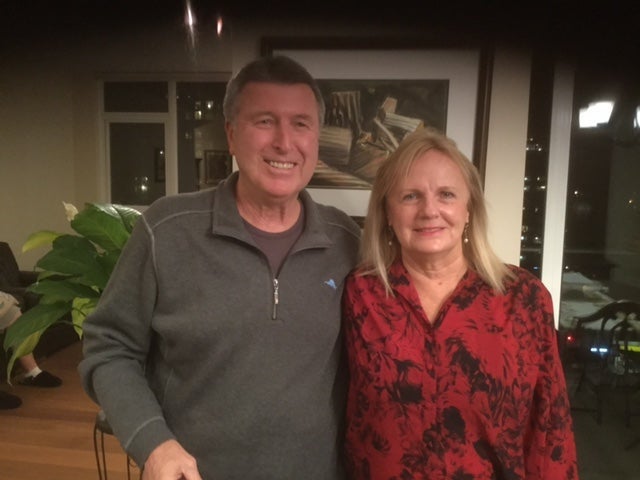 We have dealt with Leslie on three separate transactions over a four year period. She is highly organized and efficient. Leslie's attention to detail and her communication skills create an excellent working liaison with her clients. However, her sense of fairness, honesty and integrity is what truly provided us with confidence and security in our real estate dealings.
---
Leslie Miletich was our real estate agent for our recent and successful home sale. Leslie's professionalism was excellent. Before meeting with my wife and I to discuss her sales plan she reviewed all property information available, including contacting the District of North Vancouver to verify our property details. In so doing, she was able to correct some lot sizing information for us that would have impacting our sales price had it not been caught. 
After securing our account, Leslie came up with a marketing plan that worked perfectly. The timing went well from obtaining inside/outside photos of the home to the formal listing and the open house. We received offers prior to the open, but stuck to the game plan and ended up with a sales contract we're very satisfied with that allows us to move on to our next life adventure.
Thank you Leslie!
Graham & Elizabeth Haigh
---
My family and I had the good fortune to choose Leslie to sell our moms house.  She was chosen on the strength of her online testimonials. She was exactly as advertised. She truly cares for the family involved and kept everyone of us informed. Her no nonsense approach got the home listed quickly and within the week we had multiple offers. We didn't have alot of experience selling real estate but she coached us through the process and even encouraged us to keep asking questions. It was such a fun experience with her. 
Les, Meg, Bob & Mom.
---
Thanks to Leslie's experience, we listed on target and sold within a week getting more than anticipated.  Having had to return to our home during her open house, we got to see her in action. Any negatives were professionally and immediately diffused and turned into a positive.  Having an agent that is quick on her feet is a great skill and she is worth every penny.
Michael Leclair
---
After almost thirty years in our West Vancouver home, the time had come to move to Kelowna in retirement.  We had seen the results which Leslie Miletich had achieved for family and friends, so it was only natural that we called her.
The house went on the market on Wednesday and we received five offers on the following Sunday.  We accepted one which was not only unconditional, but was for almost $70,000 over our asking price and over $200,000 above the assessed value.  She is amazing.
Christine & Ed Guy 
---
I've worked with Leslie several times over the years and rely on her to get me the best price for my real estate. She's a top notch realtor with years of experience. She's down to earth, on the ball and a ball to be with. She carries through on her promises and supports me every step of the way. What's more important than Buying & Selling a Home?
Colleen Haye
---
Leslie has been our realtor for several years now on the North Shore. She has the knowledge, professionalism, and negotiating skills to make a deal work. Leslie is a pleasure to work with; she is down to earth, proactive, and an excellent communicator. We have no hesitation in recommending her services.
Glen, Michael & Paula Phillips
---
Leslie recently helped us sell our home in North Vancouver and purchase another. She came highly recommended.  She always made us feel that we were the only people she was working with. She is very patient, knowledgeable and a pleasure to work with. She listened to our needs and delivered. Truly a great and stress free experience. 
Maggie MacLean & Colin Fowles
---
Thanks to your astute analysis and superb marketing skills, I sold my house in one day, with three offers all above the asking price. You were always ready with answers to any questions I had and you are a great negotiator. I would happily recommend you to anyone looking for a great partner to help sell their home.
Richard Freeman
---
We would like to let everyone know that we highly recommend using Leslie when you need to "Buy" or "Sell" a home. She has been representing our family for over five years as well as our in-laws for over twelve. Leslie listens to your needs and then acts accordingly. She is phenomenal in gauging the market, recommending what is in her clients best interest and then guiding them to that outcome, effortlessly. She is always concerned that you are comfortable and happy. I really couldn't imagine working with anyone else!
Angie, Steve & Boys
---
Leslie has sold a few properties for my husband and Myself and she is trustworthy, organized and always allows you to make your own decisions although always has an opinion to offer if there's a better solution. She follows up on what she promises to you and her suggetions are well thought out. She really wants what is best for you and she always puts herself in your situation. We intend on using Leslie for all our future real estate needs.